Increasing Real Estate Agent Success: Using Real Estate SEO Services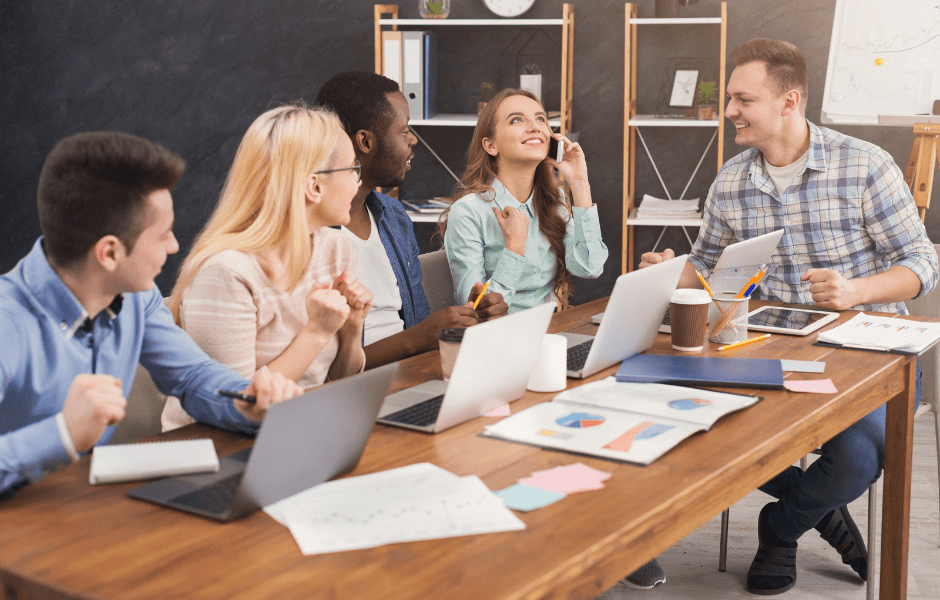 Introduction
Each property should be as appealing as possible if you want potential purchasers to see it as a realtor. The same concepts apply to your real estate website; the objective is to attract as many people as you can to this easy, appealing, and attractive aspect of your company. One of the greatest methods to assist your potential clients receive value from your real estate listings and engaging content is through SEO. This will also help you draw in more visitors and improve your ranking in the search engine results pages.
Real estate SEO may help your company become more visible and act as a beacon for possible new customers.
Real estate agents need to keep on top of the game in the USA's vibrant and highly competitive real estate industry. Having a good online presence is crucial now more than ever because the majority of prospective buyers and sellers are going to the internet for their real estate requirements. Services for search engine optimisation (SEO) are useful in this situation. In this post, we'll look at how SEO services may make real estate brokers more successful online, draw in more qualified leads, and grow their clientele.
What Is SEO?
Simply described, search engine optimisation (SEO) is a digital marketing strategy that makes use of particular keywords to raise a website's placement on Google and other search engine result sites. This is accomplished by performing in-depth keyword research on the search terms that your target audience uses to find your product or service (in this case, real estate websites and real estate listings), and by utilising those keywords in both the content and meta description of each page on your real estate website in addition to quality blog posts.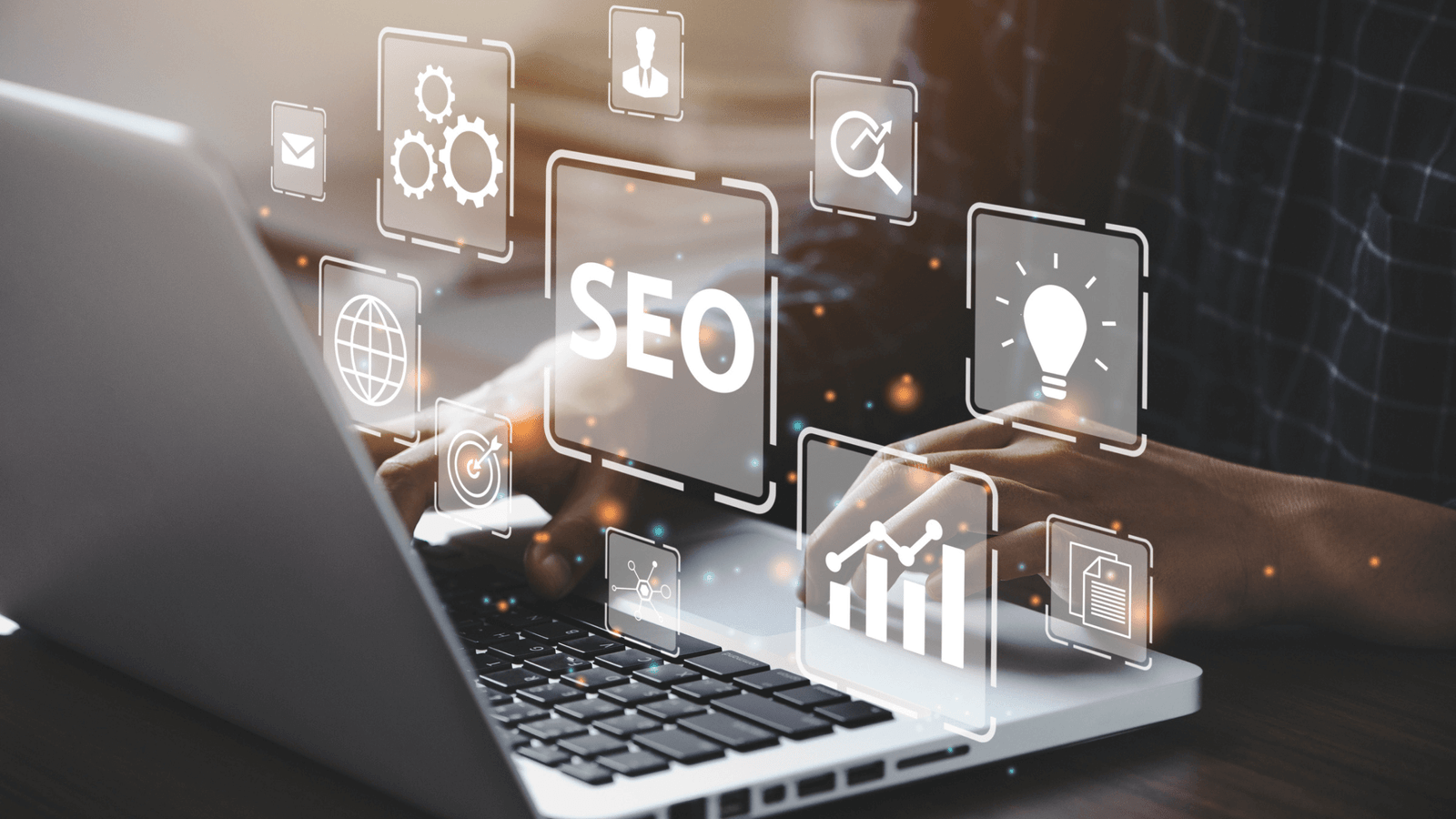 Proper Keyword Research Is Essential
The first step to starting an efficient SEO digital marketing strategy is conducting in-depth keyword research. Finding your target market and learning about their search behaviours is the first stage in this process, which in this case is house purchasers looking for nearby real estate listings. What do people expect from an estate firm? Providing pertinent and interesting information on the house purchasing process, particular real estate listings, and other topics is a top priority for real estate SEO.
Real estate SEO has the added advantage of helping you rank higher in search results while also demonstrating to potential clients that you are informed, trustworthy, and helpful rather than merely attempting to push consumers through the sales process. Regardless of how eager you are to start attracting new visitors to your property listings as soon as feasible, research keyword relevance before taking any more action.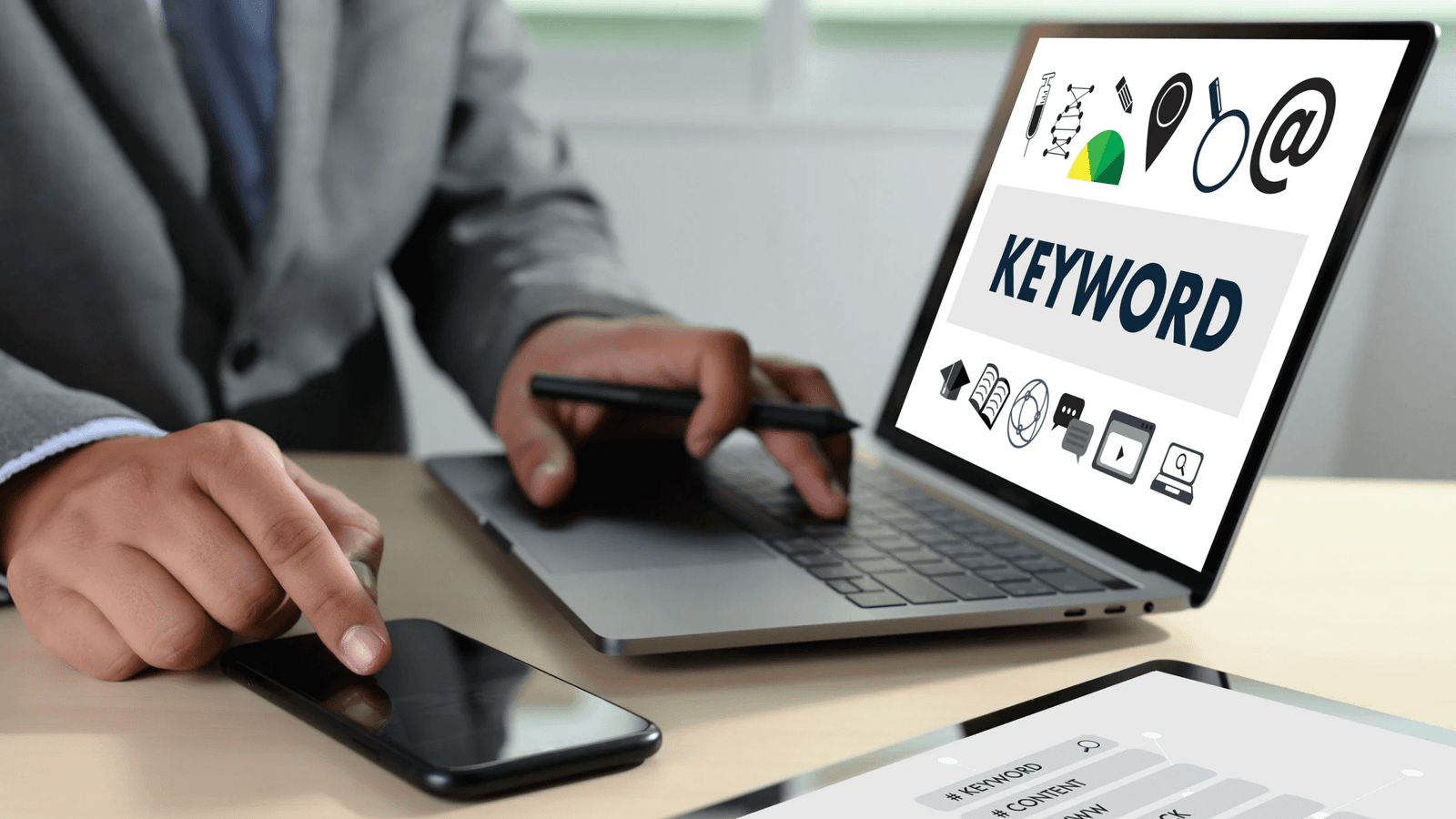 Content Is King
The basis of your local SEO plan is your content, which will use the short-tail and long-tail keywords you found in your keyword research to be most useful for the organic search results you want to appear more prominently on.
However, a lot of real estate agents who want to use local SEO will start by producing a single blog post in the hopes of having an influence on their lead generation and website traffic, and eventually quit their approach too soon. The secret to long-term success is to establish a plan and adhere to it by publishing a new blog article once a week.
The practise of "keyword stuffing," which involves utilising the same phrases again or using duplicate material to "game" the search engines, is another significant error done by real estate websites. Although this approach could give a real estate website a temporary boost, Google and the other search engines rapidly catch on to it and penalise the websites who use it.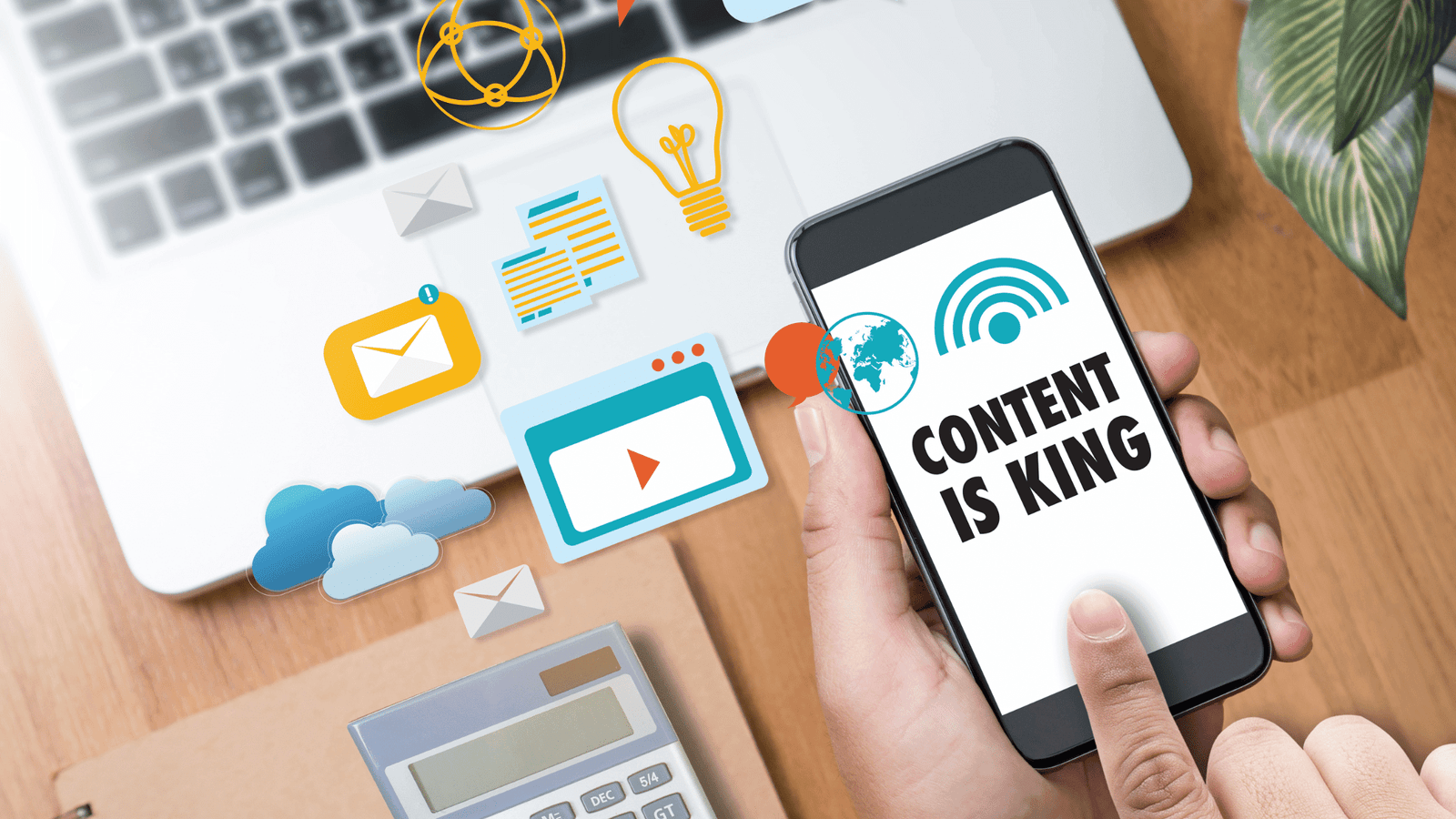 Additional Techniques to Improve SEO for Real Estate
Another mistake that a lot of real estate agents make is to ignore all of the real estate SEO advice available, such as optimising the website's speed, creating a mobile-friendly version, including a relevant meta description on every page, utilising internal linking, and more. Additionally, utilising the built-in boost offered by Google My Business may be a huge asset. Verify that your contact data, including your name, phone number, address, and other specifics, are accurate on this public company page.
The team at X-Strategy Services has years of experience researching and putting into practise effective techniques that have been shown to work. Google does not publicly provide their measurements for what constitutes the "perfect" real estate website for local SEO. As part of our comprehensive strategy to increase your website's position and performance through search phrases, we'll make sure to raise the quality score of your site, which is one sign of how Google views your website. Keep in mind that Google is a company that offers a service, so every page they direct its consumers to must be helpful and relevant to their search. In the future, Google will remove a website from their search results if a user of their search engine ends up on a page that is spammy, unresponsive to mobile users, takes a long time to load, or is ultimately full of poor-quality material enhanced by keyword stuffing.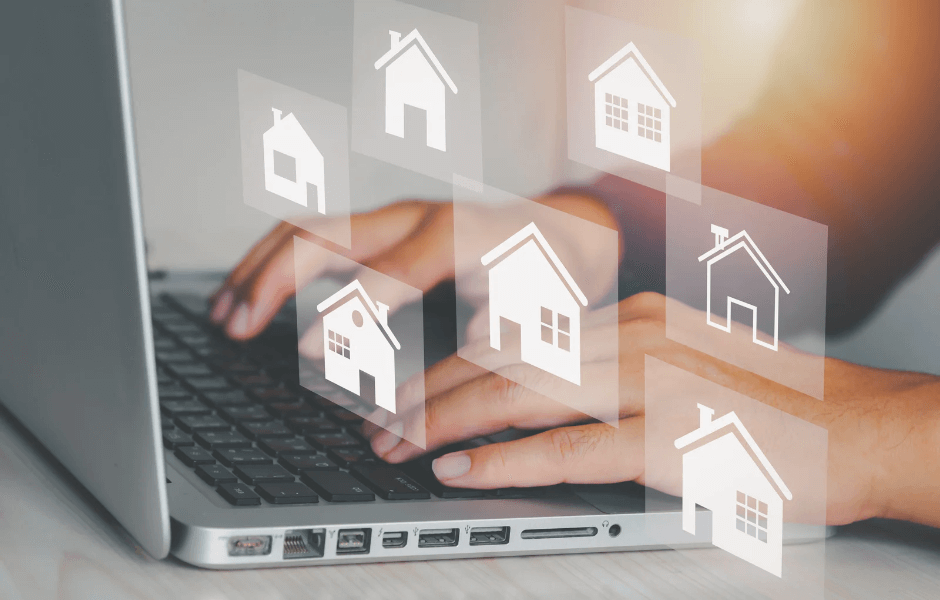 Real estate SEO: What is it?
Now that we are clear on what search engine optimisation is, let's explore how this type of digital marketing may considerably increase website traffic for the local real estate sector. When you establish your website as an authoritative source, you can be sure that homebuyers will return to your blog articles and real estate website while they carry out their independent research on real estate agents they can trust. By ensuring that website visitors can access the information they want, you raise the likelihood that they will select you as their estate agent as a consequence of your beneficial content marketing.
SEO can help you reach clients more quickly — When people enter relevant search phrases for your company in a search engine query, a successful real estate SEO strategy may make your website one of the first results they see.
These search terms called keywords, and their smart use may assist drive traffic to your site, improve its rating, and bring in new customers. Keywords are crucial for an SEO strategy.
Enhancing your website's SEO also considers its structure, content, and link profile, since each of these elements aids search engines in navigating your website and boosting its rating.
The usage of social media and ensuring that your website is mobile-friendly are essential components in helping to boost the exposure of your website with one-click sharing. SEO may also incorporate social media integration.
The usage of social media and ensuring that your website is mobile-friendly are essential components in helping to boost the exposure of your website with one-click sharing. SEO may also incorporate social media integration.
Simply said, real estate agents may take full advantage of SEO by considering how their target audience would benefit the most from their website. As a real estate agent, you are aware that the needs of your clients come before all else. If you apply this philosophy to your digital marketing strategies, you will gain a lot from increased site traffic, conversions like people contacting you for follow-up information, and ultimately a larger base of devoted clients.
What role does SEO perform in my real estate business?
When someone uses a search engine, they usually consider the sites that are shown at the top as having greater authority and will frequently click on such sites. By applying tactics tailored to your real estate firm, our real estate SEO professionals can bring your website to a high ranking position on the SERP (search engine results page).
With a successful SEO strategy, the search engines will recognise your website as the most pertinent result for anyone looking for real estate-related keywords. Your website traffic will improve as your SERP rank rises, which may bring in a number of potential new customers.
How Much ROI Can I Expect?
Establish reasonable expectations. Your return on investment (ROI) will depend on the size of your firm, the amount you invest, and the targets you anticipate to achieve.
Your return on investment (ROI) should be evident; a strong ROI will boost a business's clientele and overall profitability.
Set your expectations depending on the size and scope of your business because these factors will impact your ROI.
The highest return on investment is always acquiring new customers. Although you'll want to rank higher in the SERP, acquiring new customers is the true test of an SEO campaign's success.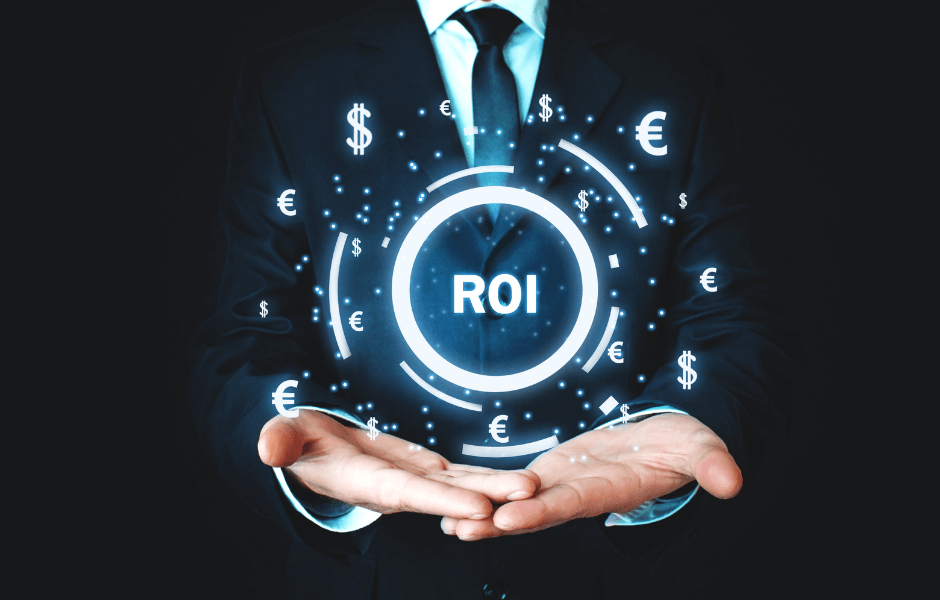 How long does SEO for real estate require?
In general, SEO takes three to six months to begin producing returns. But it's vital to remember that each company's SEO will take a different amount of time.
The end consequence should be an improvement in the SERP ranking and a rise in clientele. Once they hit a plateau, those numbers should continue to rise, and your SEO effort should focus on keeping them there.
Also keep in mind that SEO is a constant plan for improving your own ranks in comparison to those of your rivals. If you agree to a long-term content plan and follow real estate SEO advice, your rivals will have the chance to outrank you if you decide to completely terminate the campaign after three to six months of consistent SEO production and begin to enjoy more local business. It may be very useful to either have a committed staff member, hold oneself to a certain content schedule, or outsource the writing to a reputable SEO company like X-Strategy Services in order to keep visitors clicking into your real estate listings.
Identifying the KPIs for your real estate company
KPIs, or Key Performance Indicators, are used to measure the success of a site. We assess the effectiveness of the SEO approach using KPIs. The KPIs that we monitor are as follows:
More new customers mean that your website is doing better.
Organic traffic consists of users that arrive at your website directly from the SERP.
The more visitors your website will draw, the better your keywords' position will be in search results.
Visitor Duration is the amount of time visitors stay on your website before leaving.
Pages per Session – The quantity of pages each visitor to your website views.
How to improve your real estate company's on-site SEO
Using on-site SEO, you may improve how easily visitors and search engines can access and evaluate the material on your website. The efficiency of your on-site SEO will be increased by a well-structured website with proper keyword incorporation.
1. Select the Right Keywords – Selecting the appropriate keywords will help your page become more visible. Those keywords have to be pertinent and directed at any possible users.
2. Optimise the structure of your website – A well-structured website includes links between pages, is simple to navigate, and each page is different from the others.
3. Create original content – This may be news releases, letters from clients who are happy with your services, or other materials that explain why customers should select you.
4. Include Google Analytics; it is a free tool that may compute, monitor, and compile useful website data for you.
5. Include a sitemap to improve the usability of your website. A sitemap compiles all of the pages on your website into a single file and organises them by relevance. Your sitemap should be posted to several search engines for the greatest outcomes.
6. Boost the security of your website — A solid cybersecurity package will stop hackers from obtaining your and your users' personal data and defacing your website.
7. Boost Website Loading Speed – Users leave your website quickly when it takes too long to load on desktop or mobile devices.
How to improve your real estate company's off-site SEO
Off-site SEO is when you link to or have links from other reliable websites that are pertinent to your business. These links ought to have anchor text that includes the desired keywords.
1. Relevant Link Building for Your Real Estate Business – The links on your real estate website should point to pages with high authority and ranking that are pertinent to your business and contain the right anchor text.
2. Directory listings for your real estate company – If your company is listed in the right category in a high-ranking web directory, potential customers can also find your website there.
3. Cleaning your website's link profile entails ensuring that authoritative, pertinent websites connect to it and that any links leading to or from it are live and current. Your SERP ranking will suffer from dead links.
Real Estate Social Media Integration
You may communicate with your target audience by using social media such as Facebook, Youtube, Instagram, and a variety of other platforms. This will improve brand awareness and encourage customer loyalty.
Youtube management and optimisation – Businesses may use Youtube to advertise to or demonstrate to possible new consumers what they do. Virtual tours are one element that your real estate company may employ to attract potential customers.
Major Social Media Management — Naturally, you might not have the time to update your social media accounts frequently. By regularly updating your social media accounts with pertinent and interesting material, our real estate SEO professionals can assist to keep your business relevant.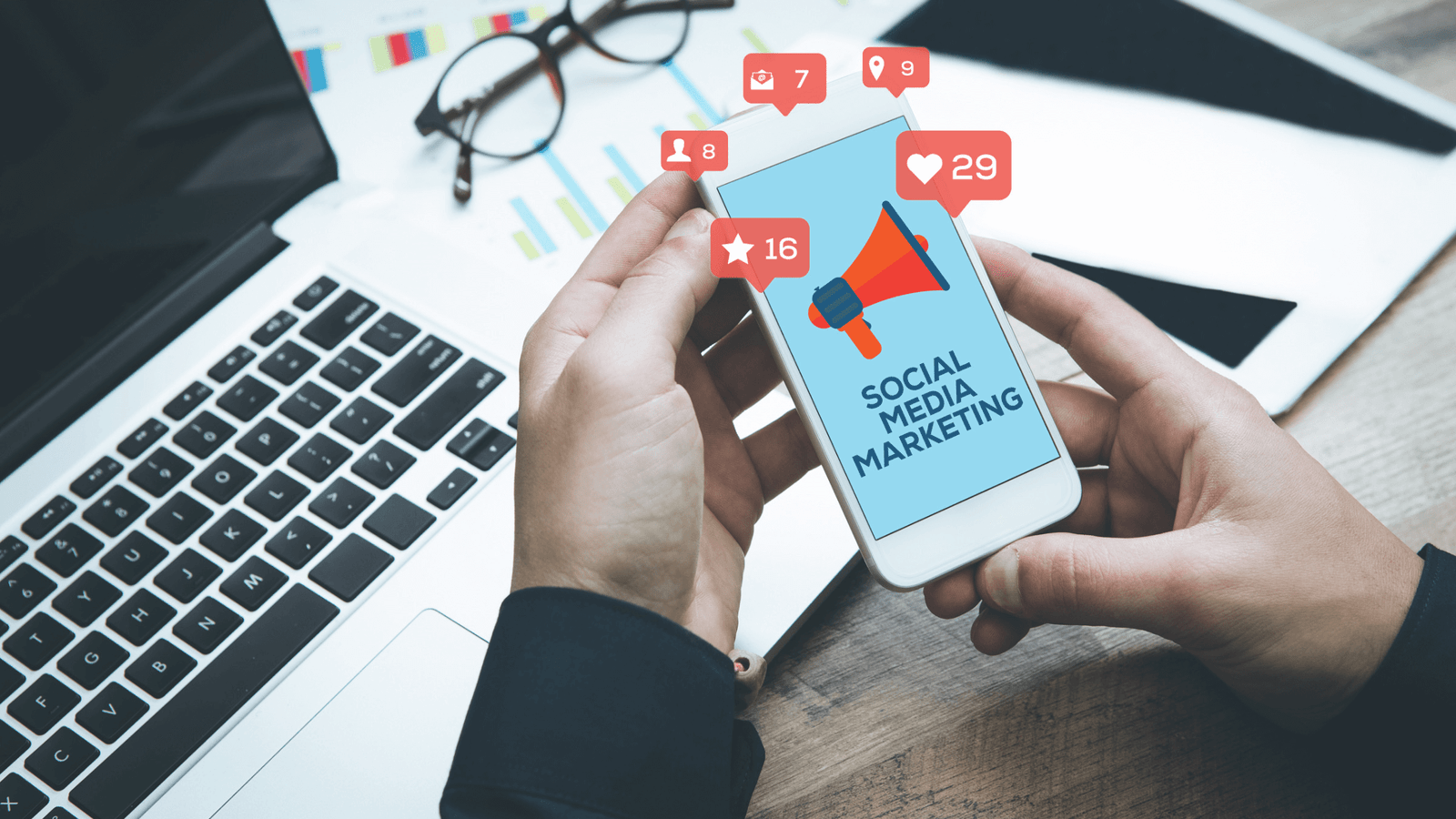 Tracking the Development of Your Real Estate Company
Numerous analytical tools are available that may give you information about the development of your Real Estate SEO strategy. They may be used to identify the tactics that work best or worse so that changes can be made as needed to boost your campaign.
Phone tracking – Learn how many website visitors choose to call your phone number and from where they are calling.
Form tracking – You will receive a signal when a customer completes an online contact form, which you can use to develop a strategy that is focused on a certain area.
Traffic Reports – Google and a number of other platforms offer a number of tools for comparing website traffic on a weekly, monthly, quarterly, or annual basis.
Ranking Reports – These can show you your position in each search engine as well as the most and least successful terms.
Without thorough tracking (or focusing on the wrong metrics), any real estate digital marketing campaign is simply not worth the time or effort because you won't be able to tell which areas are working, which need more work, and which are not effectively converting traffic at all. Numerous analytical tools are available that may give you information about the development of your Real Estate SEO strategy. They may be used to identify the tactics that work best or worse so that changes can be made as needed to boost your campaign. Many individuals make the mistake of concentrating on site hits, which only gives them a partial picture of how their campaign is doing. If 100 individuals visit your website, but none of them convert, there is obviously a problem somewhere in the user funnel. With thorough analytics throughout your whole website, we will be able to pinpoint crucial sales funnel dropoff spots and concentrate our efforts on lowering this friction. To make sure you are getting the most out of your efforts and your marketing budget, avoid what are known as "vanity metrics."
Real Estate SEO Experts: A reliable online marketing solution
Your real estate business provides an important service to people who want to buy or sell their home but your efforts are for naught if clients do not even know that your business exists. Our Real Estate SEO experts can increase the visibility of your business through a thorough, detailed, and extensive SEO campaign.
This campaign will allow a wide variety of new clients to discover you on Google and other major search engines and contact you for your services. Our real estate SEO experts' only goal is to help businesses prosper by achieving their full potential.
The Advantage of Using X-Strategy Services For Your Real Estate SEO Needs
Following these suggestions to increase traffic to your real estate listings might seem like a full-time job, as you can think, and for the SEO professionals at X-Strategy Services, it actually is. Our team has been assisting clients with achieving their SEO objectives for more than ten years, and many of our individual team members each have even more expertise with Google marketing and the SEO sector. When your whole SEO strategy is handled by a reliable team of engineers, data analysts, researchers, and in-house writers, you can concentrate on what you do best: giving home purchasers a memorable and pleasurable experience as you help them get into the home of their dreams.
Process for X-Strategy Services's SEO
The following gives you a broad overview of our SEO procedure and how we are able to give our clients in a variety of sectors such reliable and spectacular results. With this tried-and-true structure, you can relax as your website's traffic and conversions increase and it outperforms its rivals.
Initial Consultation
This is an excellent chance for you to meet with one of our professionals to clearly grasp your needs and how our SEO experience can help you on your path via digital marketing. We would be pleased to discuss our past work with you at this consultation, and we'll also give you an idea of what to anticipate with your particular local market, objectives, and industry. We want to make sure that you have faith in the relationship we are forming and that you understand how happy we are to have you as a cherished customer.
After our meeting is over, we've exchanged business cards, signed some paperwork, and completed the rest of the intake process, one of our data analysts will begin an examination of your current site and past performance. This will serve as a reference point for us to know where we should go next and is a great chance to gather useful data about your current audience, their browsing habits, your historical Google rankings, and what strategies are either very effective or should be dropped in order to increase conversions and traffic rankings. After our audit is complete, we will offer you a detailed report so you can understand the plan we will create for your particular circumstance.
Initial Consultation
This is an excellent chance for you to meet with one of our professionals to clearly grasp your needs and how our SEO experience can help you on your path via digital marketing. We would be pleased to discuss our past work with you at this consultation, and we'll also give you an idea of what to anticipate with your particular local market, objectives, and industry. We want to make sure that you have faith in the relationship we are forming and that you understand how happy we are to have you as a cherished customer.
Strategy Acceptance
Our SEO strategists will use our SEO audit to design a long-term plan that will use a variety of content-based and tech-based strategies to execute a comprehensive approach to your digital marketing objectives. Once authorised, this plan will serve as our compass as we work together, and when our objectives shift and your SEO requirements alter, we will pause to review our plan.
The technical, back-end changes and adjustments required to provide visitors the best possible customer experience and raise your conversion rate are among the SEO strategies that are most frequently disregarded. To target your exact region and keywords, we've updated all of the current metadata. We've also compressed photos to speed up load times, disabled unused add-ons, fixed broken links, added one-click calling, and installed Google analytics tools to monitor our progress.
Content Creation
Once we have your website ready to receive new visitors, we will start releasing fresh material using our focused long-tail keywords. Our in-house writers, who are experts in a variety of subjects including real estate SEO, complete all of our work. By using our content team to create blog posts, articles, and guest posts on other websites (see Backlink Strategy below), you can rely that you are publishing tested content from seasoned writers and giving your current and potential customers useful and engaging information to help you move up the Google rankings.
Backlink Technique
Backlinking, a component of our content strategy, is the practise of producing guest pieces and posting them on other authority pages in the real estate sector. The more links leading to your site from other reputable pages (as well as links leading out to other reputable sites from your pages) the better the search engines will regard your site. Search engines like Google like to see that websites are contributing to the interconnectivity of the web. In addition to providing the material, we will participate in outreach with other websites in your field that are not your competitors. Both sites benefit, and your SERP rankings get a big boost!
Personalised Reporting
Effective analysis and reporting are crucial to the success of any digital marketing campaign, and we will give you monthly personalised reports from your Accounts Manager to ensure that you comprehend all metrics and the development of your rankings with Google and the other major search engines. We can locate it on your reporting dashboard and adjust our strategy to provide you the precise output you want if there is anything you do not understand, want to learn more about, or want to focus on more.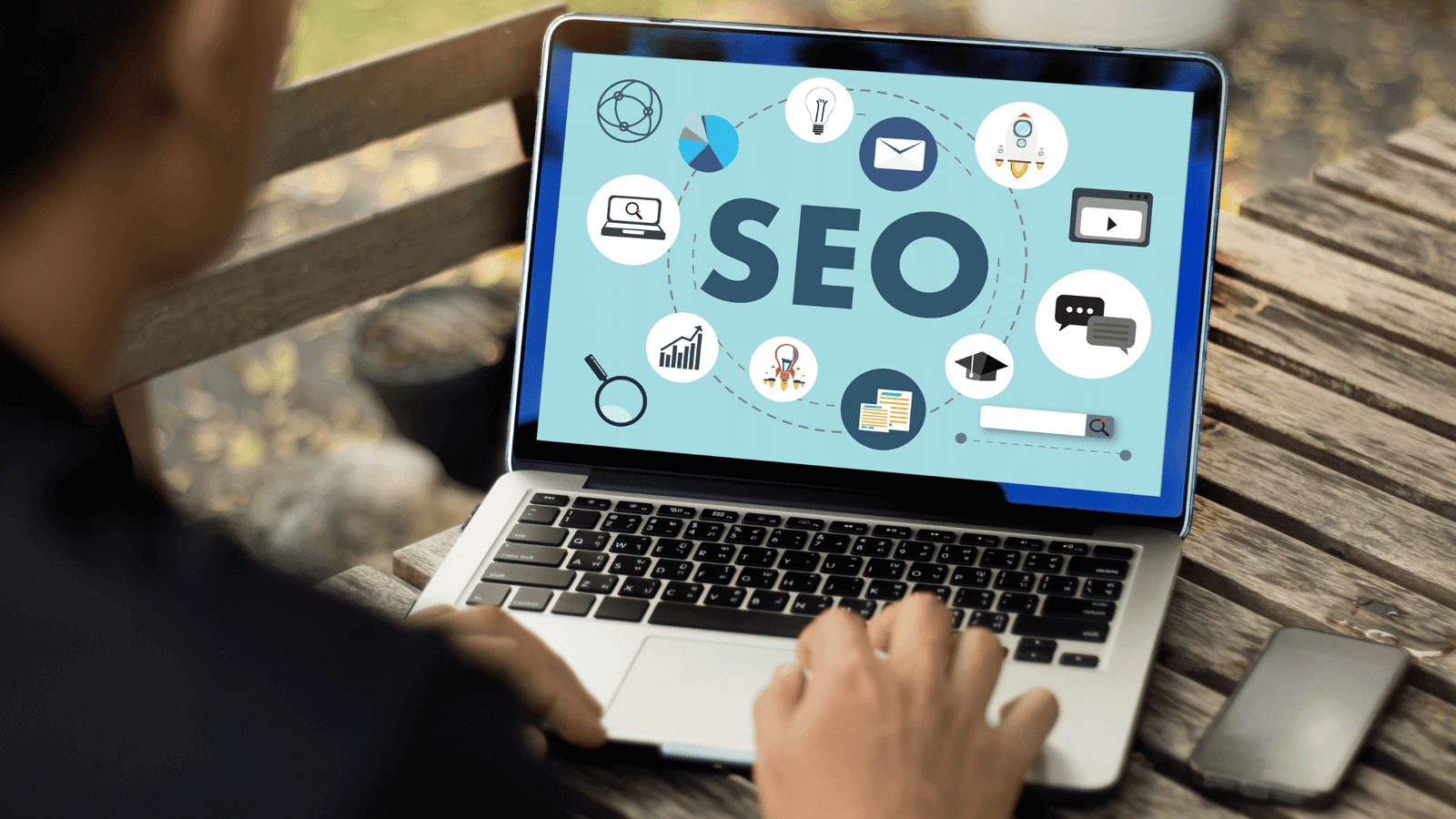 Understanding the Value of SEO for Real Estate Agents
In the age of digital marketing, SEO has become an essential part of any effective online marketing plan. The enormous potential that SEO provides cannot longer be ignored by real estate brokers. Agents may increase their exposure in search engine results pages (SERPs) and draw in highly relevant traffic by optimising their websites and online content.
Developing SEO Techniques for Real Estate Agents
Real estate agents should put their efforts into putting industry-specific methods into practise if they want to get the most out of Real Estate SEO services. In order to determine the most pertinent search phrases potential clients are using to find real estate services, detailed keyword research must be conducted.
To improve organic search ranks, keywords like "real estate agent in [city]," "buy/sell homes in [area]," or "top realtors near me" should be deliberately inserted into website content, meta tags, and blog articles.
Agents can also use local SEO strategies to focus on their particular geographic regions. This entails making Google My Business listings, optimising their website for location-based keywords, and accumulating good customer feedback. Real estate agents can acquire a competitive edge by doing this and establishing themselves as local market authorities.
Improving User Experience and Website Performance
The scope of SEO services expands over keyword selection. A well-designed and user-friendly website is essential for drawing in and keeping customers.
In order to provide visitors a perfect browsing experience, real estate brokers should put a priority on website performance, smartphone friendliness, and easy navigation. This boosts search engine results since search engines favour websites that prioritise user experience, which enhances the likelihood that visitors will convert into leads.
Establishing a Powerful Online Presence
Real estate Companies can profit from developing a strong online presence through multiple channels in addition to website optimisation. Social networking sites like Facebook, Instagram, and LinkedIn provide fantastic chances to highlight available properties, interact with possible clients, and build trust in the real estate sector. Agents may develop connections with their target audience by posting relevant material, conversing with them, and answering their questions right away.
Conclusion for Real Estate SEO Services
For real estate agents trying to succeed online in the fast-paced and competitive world of real estate, SEO services have become crucial. Agents may generate targeted leads and remain ahead of their rivals by utilising efficient SEO tactics specific to the sector, optimising their websites for better performance, and developing a strong online presence. Real estate agents who want to succeed in the US market must embrace SEO services because of the increasingly digital world we live in.