Client Information
The simplest approach to divide the costs with your loved ones is using splitwise. The worry of wondering "how much do I owe you" is eliminated by the Splitwise app. Millions of consumers now use Splitwise to manage significant payments for homes, travel, dining, and other expenses. Avoid any embarrassing situations when spending money comes before essential connections by splitting any bill among the group.
Increased Monthly Traffic
Increased Conversion Rate
The customer came to us after the application had already been developed and before any marketing methods had been used to increase the application's visibility. We were committed to learning about the needs and developing the best plans to satisfy those needs. The following were some of the key client demands:
App Awareness

Increased App Downloads

In-App Store Rankings

User Engagement on the App
As soon as we learned about the client's needs, we concentrated on doing a market study that included the services offered other applications in the same industry. Our team of skilled market analysts and strategists was committed to providing our customer with successful outcomes. Among the services we provided were the following: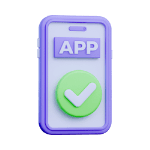 Widespread Use of the App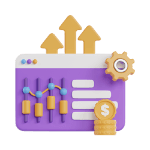 Increased Downloads and Installation Rates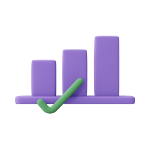 Improved Position in App Marketplaces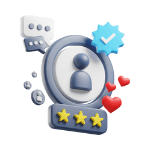 Improved App User Retention
Guest Blog on Reputable Websites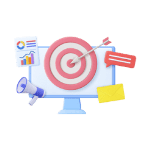 Application of Retention Techniques
Due to intense competition in the market and the app store at the beginning of the project, we experienced some difficulties in achieving the desired outcomes, but our team eventually overcame each hurdle. Among the most difficult issues we encountered were: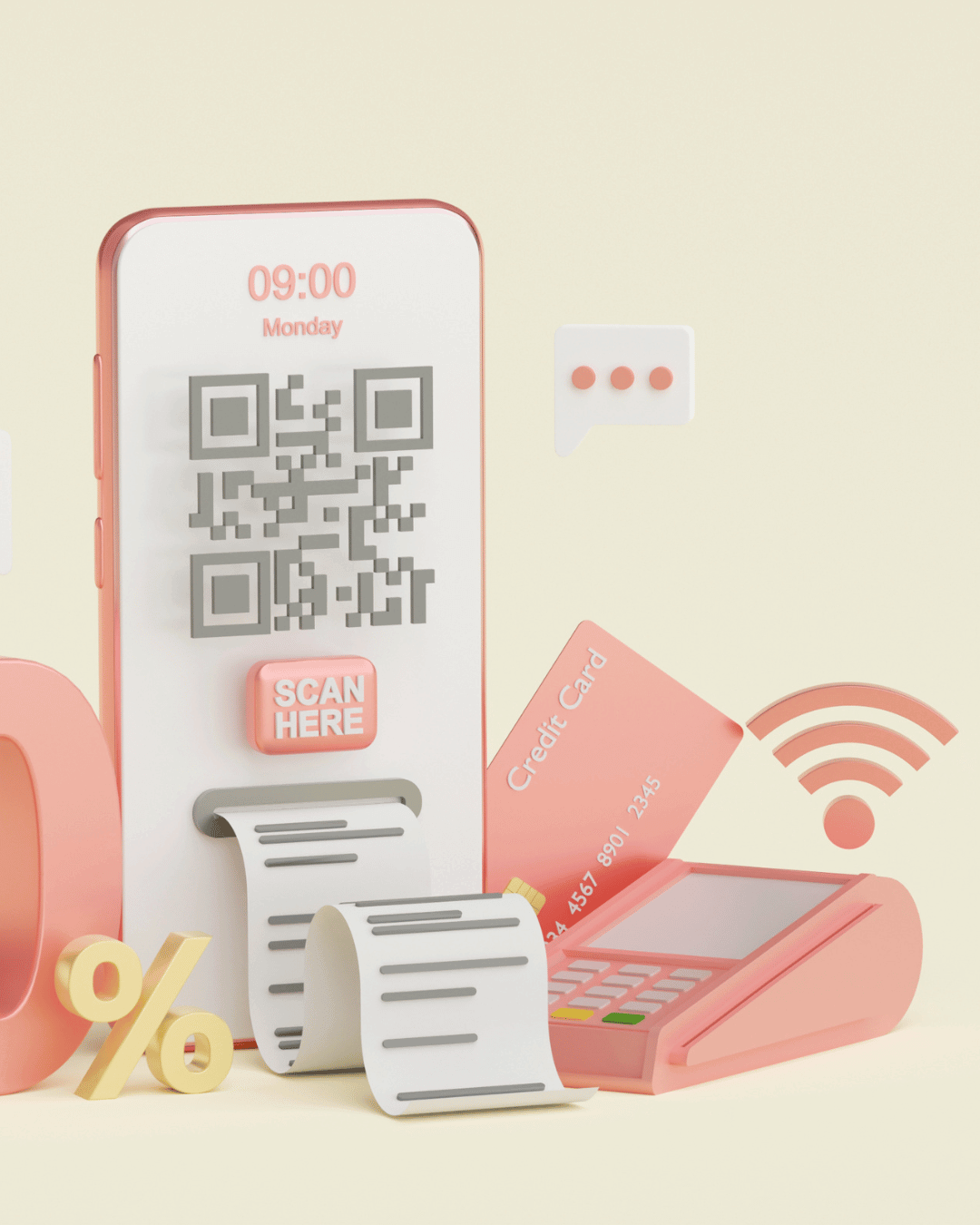 Making the application user-visible.
Solution: We posted about the app and the services it offers on all social media platforms to open this channel, improving the app's visibility.

Generating links to Download Apps.
Solution: To overcome this challenge, we used advertising with backlinks on all conceivable social media platforms, which increased clickthrough rates and user interaction.
Making the application user-visible
Solution: We deployed advertising with backlinks on all conceivable social media platforms, which increased clickthrough rates and user interaction.
App store optimization
Solution: No, the app has already been pre-launched. In order to combat the pre-launch missed out approach, we overcame this difficulty by employing effective marketing methods at a quicker rate.
We were committed to providing outcomes that would stun our clients. To make our marketing tactics a success, we sped up the working process. The customer was taken aback by the unexpected outcomes, and everything was completed in accordance with the pre-agreed timetable. We developed result-driven tactics to get precise results. Our plan was centred on: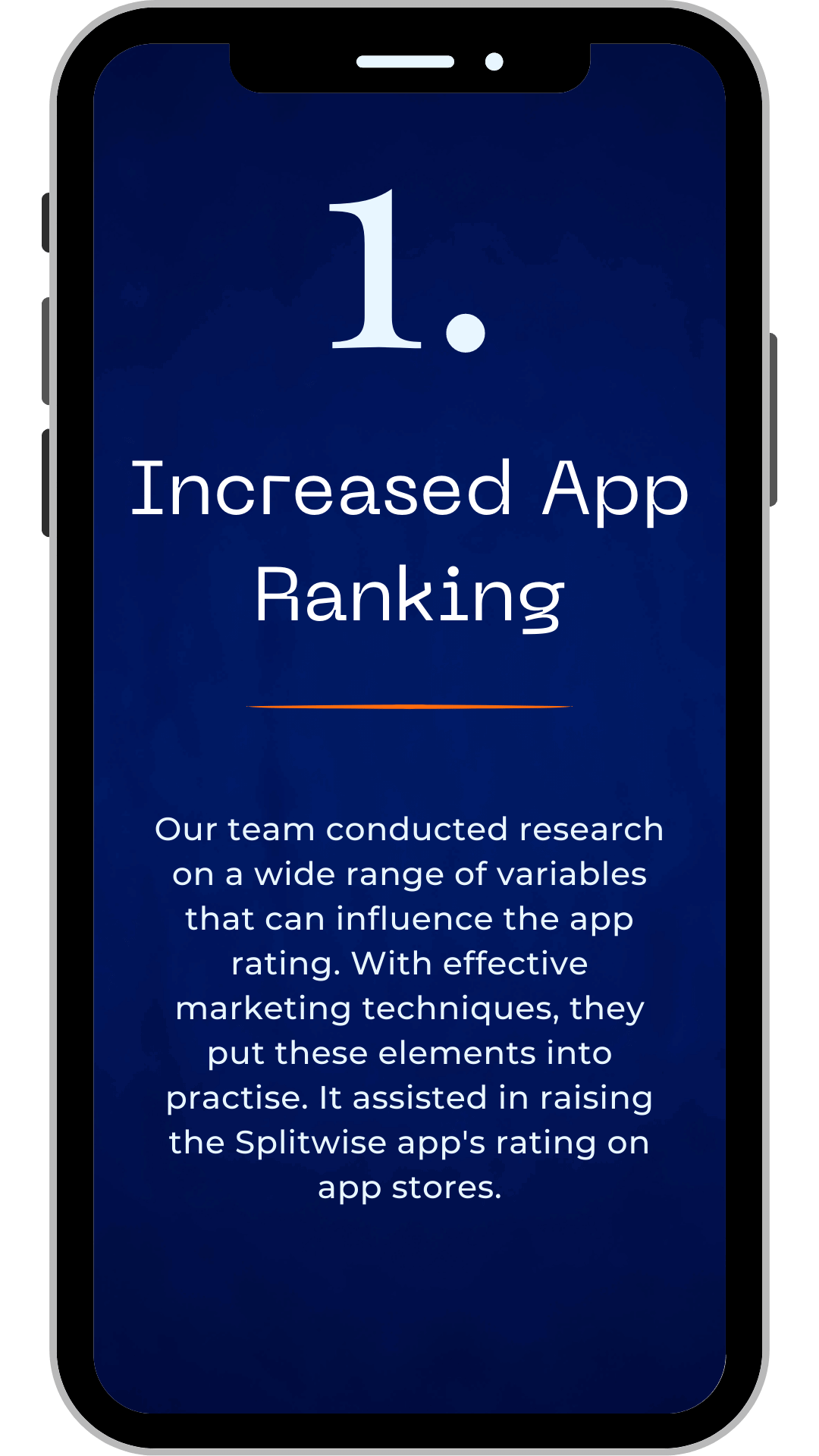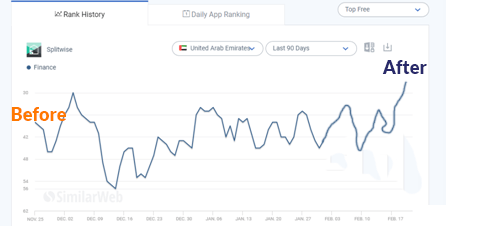 Boosted App Installs & Downloads
By utilising cutting-edge techniques and creative methods, we assisted Splitwise in significantly increasing app downloads and installs.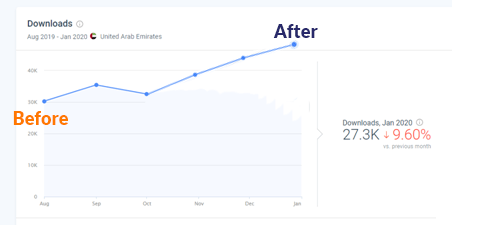 Enhanced App Ratings and Reviews
We welcomed input and requested reviews from the Splitwise app's most active users.
Appstore Reviews and Ratings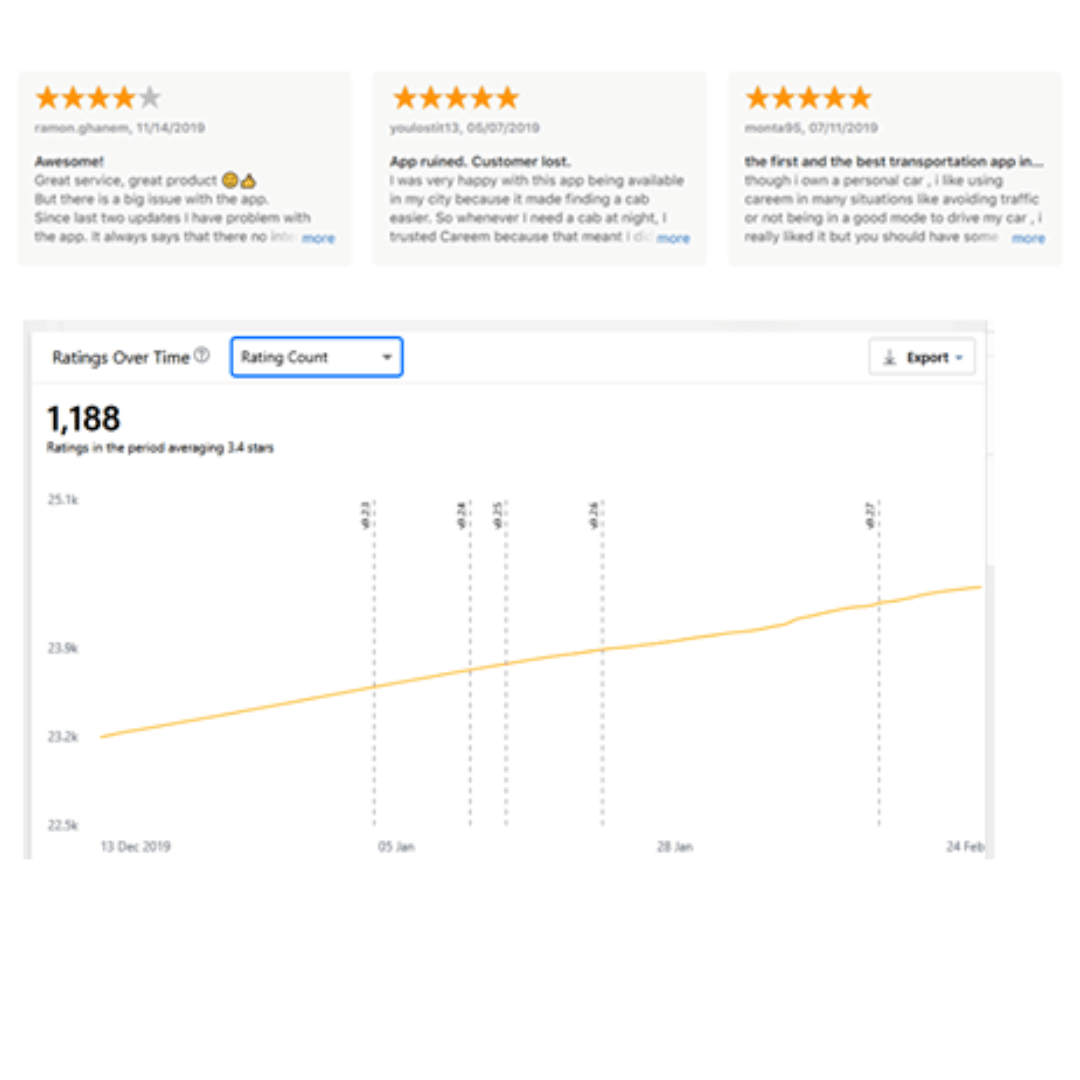 Play Store Reviews and Ratings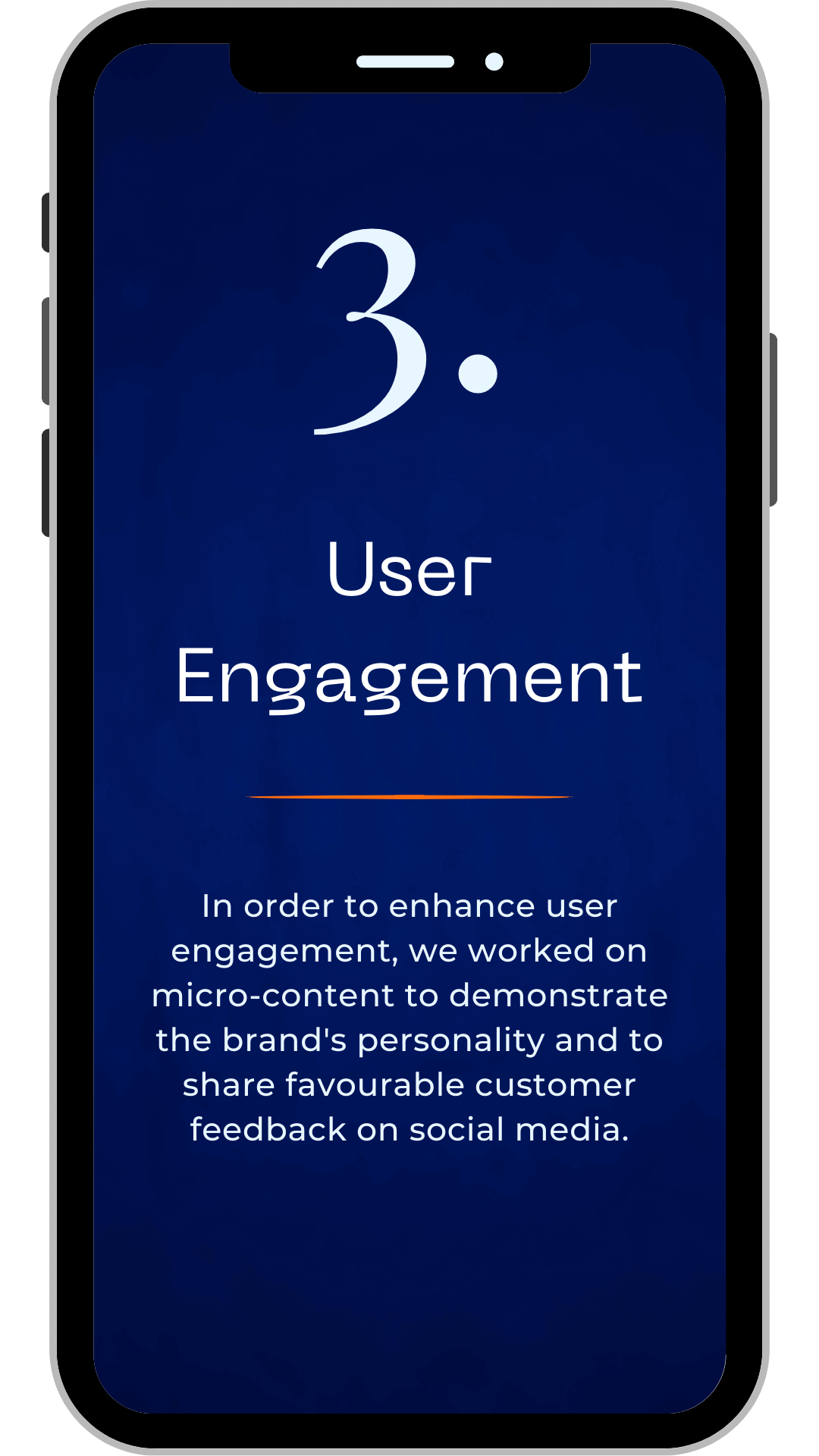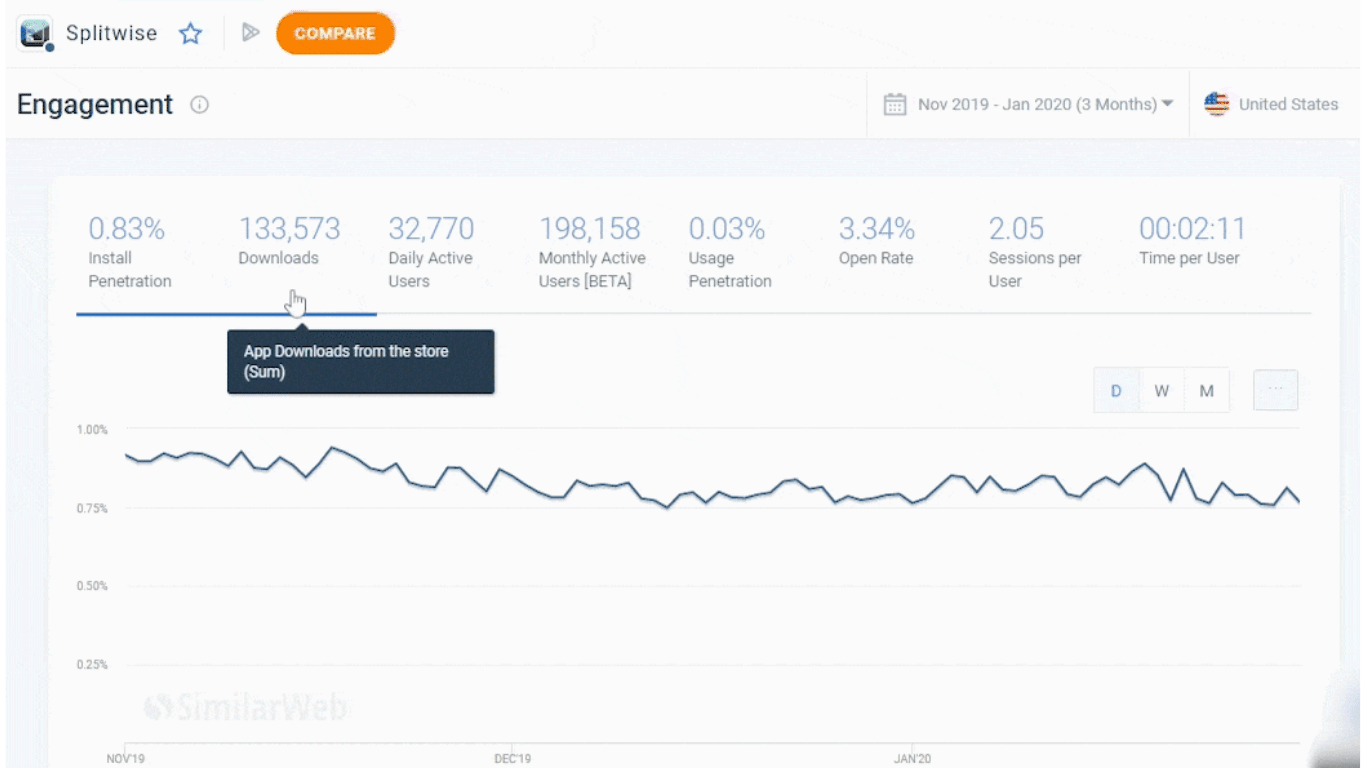 Why We Are Your Top Partner for Digital Marketing
Customers are impressed by the potent results of our first-rate internet marketing services.
Very satisfied with the final product. The team was super efficient and flexible. Their professionalism and patience are remarquable.
Fast comunication from start to finish! Great them! We will work again!
Very professional and cooperative people, always helped me out to get my wrbsite done as I wanted, look forward a long and healthy business relationship in future too.
I've been working along with them for a while now and feeling very comfortable. Nice people and Open work environment.
Great to work with from start to finish. Will be working with the again on future projects.
Good to work with X-Strategy Services Team. Gained lots of knowledge along with the work.
Good communication and fast reply excellent service. I recommend everyone. Thanks for your excellent service
Very happy with the service and final product. X-strategy we're very patient with me and accommodated all my requests. Looking forward to continuing the relationship.
Ashutosh Bansal
2022-08-27
Excellent work culture.
Honest and punctual team
X-Strategy Services Blogging
As a leading digital marketing Company, we assist you in staying current with our most recent updates.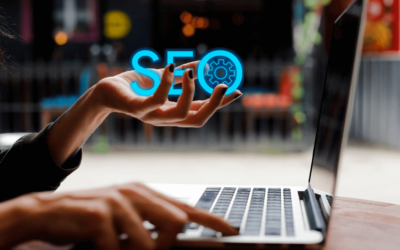 Search Engine Optimization (SEO) is an essential tool for any website owner who wants to increase their online visibility and attract more traffic to their site. In this blog, we will provide you with an ultimate guide to SEO,...
Not really sure what you require?
Schedule A Free Strategy Session With One Of Our SEO and ASO Experts Today
You're all set to begin. To set up a free strategy consultation with one of our SEO specialists, click the buttons below. After spending 30 minutes discussing your unique business and goals, we'll lay out the precise measures you need to take to dramatically increase your organic traffic through search engine optimisation.